Norwalk Community School District issued the following announcement on April 16.
Norwalk Art Department selected 20 Pieces of art to represent Norwalk HS at the 2019 Little Hawkeye Conference Art Show in Oskaloosa on April 3rd. Little Hawkeye Conference participants include: Dallas Center-Grimes, Indianola, Grinnell, Newton, Norwalk, Oskaloosa, Pella, Pella Christian. From all of those schools' entries, the artwork from Norwalk students that received awards were: Kendall Wiseman, 1st Place Ribbon in Colored Pencil and 2D Best Of Show Ribbon; Tenley Schroeder, 1st place in Computer Art; Tessa Palmer, 1st Place in Photography; Ana Eagan, 3rd Place in Photography; Tevka Lackmann, 3rd Place in Sculpture.
Norwalk's own Art Show was on display April 10th, and judged by retired Art Teacher, Marcy Davidson. Ribbon awards were placed on 25 categories of artwork.
The art work displays will continue to be available for viewing through this week in the Eastview Cafeteria hallway and will be in the Norwalk High School Library hallway prior to the School Board Meeting on Monday April 22nd at 6pm.
Currently, Norwalk High School offers the following courses in the Art Dept:
Intro to Art
Pottery I & II
2D & 3D Design
Metalsmithing
Drawing
Painting
Computer Art
Photography I & II
AP Art
Art Appreciation
Original source can be found here.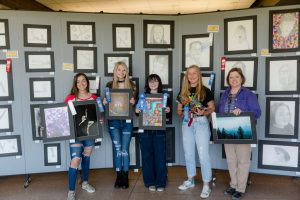 Source: Norwalk Community School District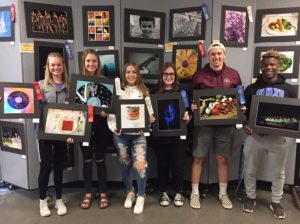 Source: Norwalk Community School District